Similar questions
How to hide your location
How to disable surveillance of your Androd device

---
We have all heard complaints more than once that Google, de, monitors users through their portable devices that are running Android OS. Not everyone likes the idea that someone knows where and when you are. However, there is also good news: in the Android operating system, you can simply turn off the automatic location detection function.
Location determination usually occurs in two ways:
1) Via GPS satellite systems (if your device has support for this technology);
 2) Using cellular networks (if we are talking about a smartphone or tablet with a SIM card).
In any case, to disable GSM or the determination of coordinates over mobile networks, you will need to go to the device Settings. Next, we find the My Location tab and uncheck the boxes next to the items "by GPS satellites" and "network coordinates".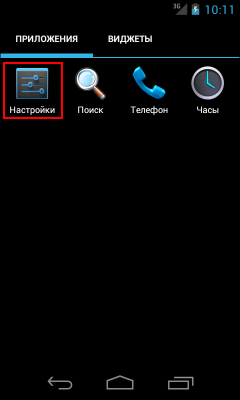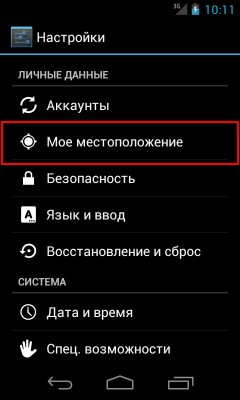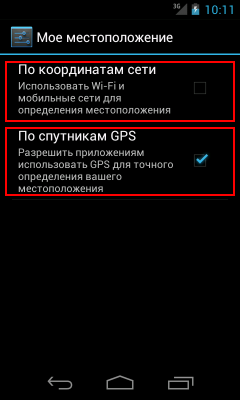 That's it! Now the device will not automatically send data about your location and movements to Google.