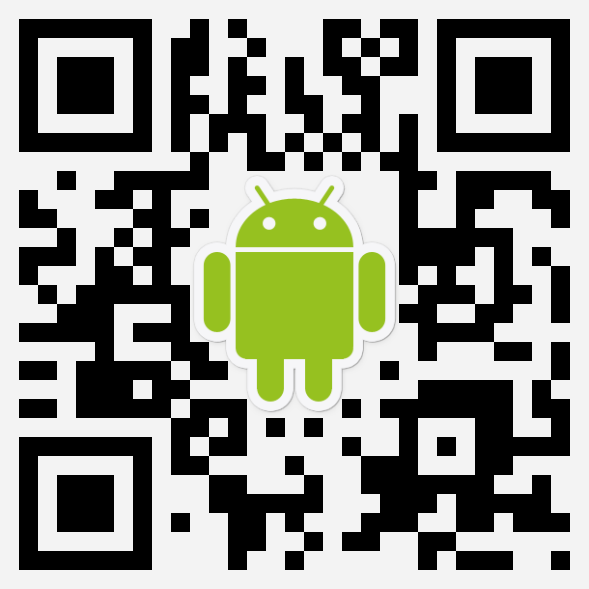 In the modern world, a special barcode containing encoded information is becoming increasingly popular. Such a barcode is called a QR code (quick response). This matrix, or two-dimensional code was created by Denso-Wave (Japan) in 1994. If you bring a special scanner to such a barcode, you can get certain information that will be displayed on a computer screen. For example, this is how Internet addresses, email names, contact details and geocoding, SMS and various texts, as well as phone numbers are encoded.
Devices based on the Android operating system can read information from such codes using one of the programs downloaded from our website tOp-Android.org : "QR Droid" and "QR Barcode Scanner".
With the help of a visual example, you can demonstrate a way to read a QR code on a ZTE V880H smartphone with Android 4.2.1 Jelly Bean using the QR Barcode Scanner program. 
To read the QR code with a mobile device, you need to perform a certain number of actions:
1) First you need to download on our website (in this case it is "QR Barcode Scanner"), install it on your mobile device and launch it by going to the "Menu" and finding there an icon with the appropriate name: "QR Barcode Scanner".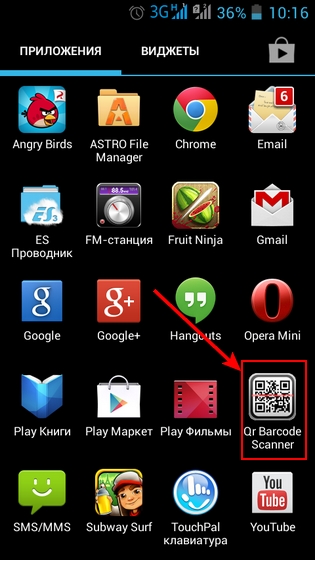 ---
2) By opening the item with the name of the program, you will be able to get to its main menu in English.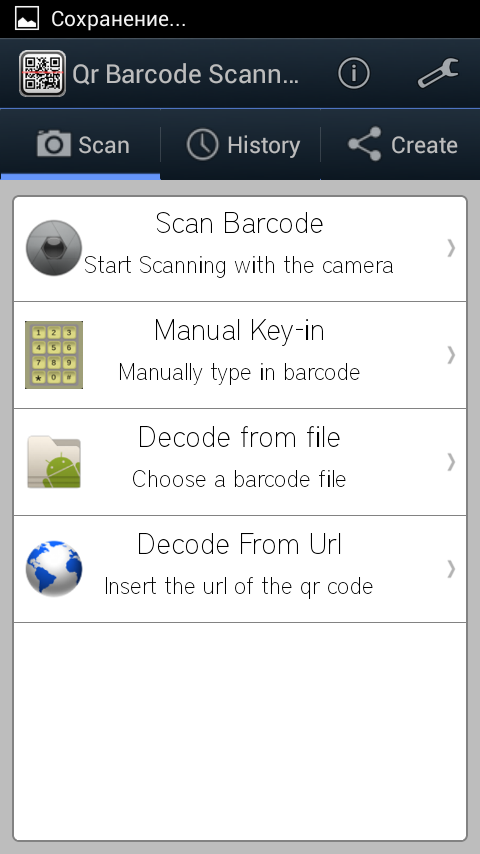 ---
3) After that, you need to click on the very first item with the name "Scan Barcode" and point the camera lens at the barcode itself.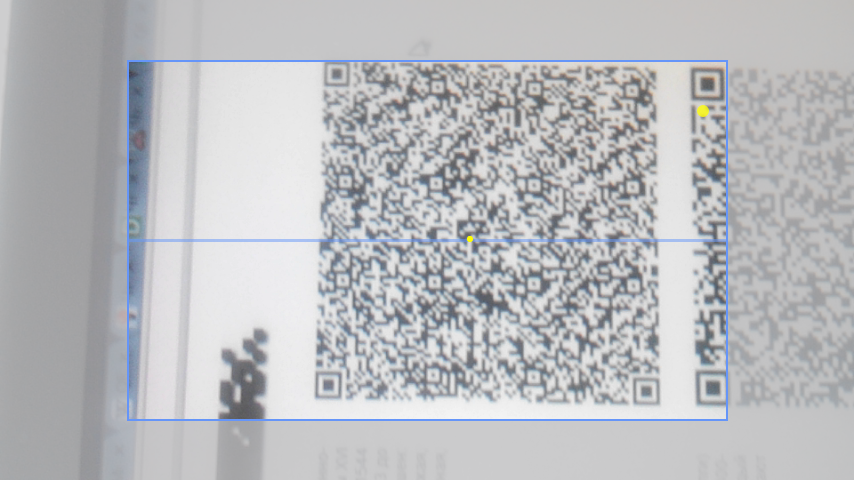 ---
4) After these actions, the information from this QR code will be available on the device screen, which can be read in the language in which it was encrypted.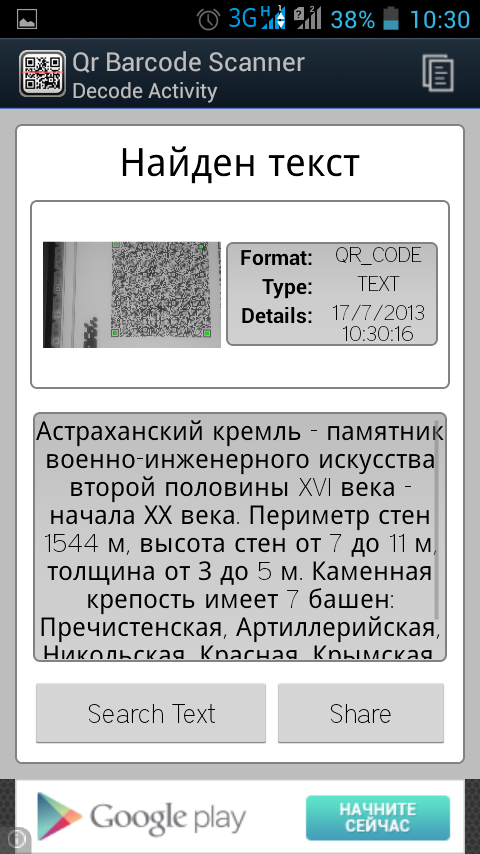 ---
So, the operation of reading barcodes is quite simple and necessary at the present time, because many manufacturers have begun to use such QR codes to issue additional information that can only be available to owners of special devices, in this case, smartphones on the Android platform.