Similar questions
What is the most charging spent on?
Charging Saving modes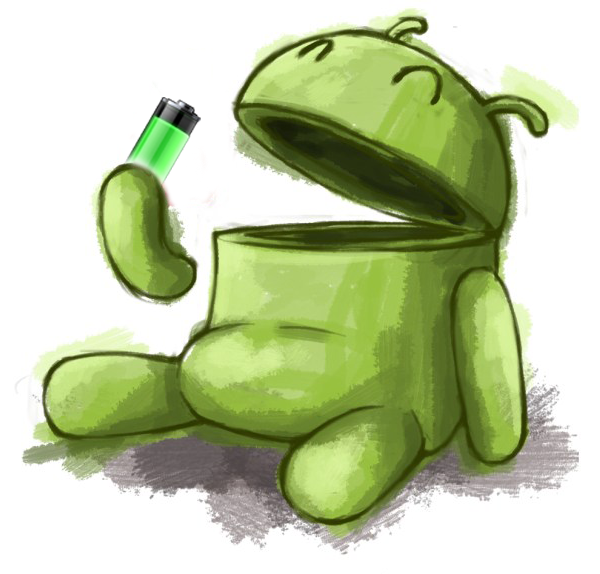 ---
Every year there are more and more new mobile devices that differ from previous versions with improved characteristics. Usually manufacturers indicate in their new products such increased indicators as the processor frequency, the amount of memory, both RAM and built-in, as well as the performance of the graphics accelerator. However, the increase in these indicators leads to the fact that mobile devices begin to consume more and more energy, and as a result, they increasingly require recharging. Therefore, many owners of Android devices are not satisfied with the short-term operation of their devices without connecting to the power grid. For example, the HTC One X phone on Android 4.0 is discharged in ~6-10 hours of active use. To prevent this from happening, there are various methods of saving energy consumption without compromising the user.
To do this, first, you need to find out what exactly the battery energy is spent on more than on everything else. In the "Settings" item, select the "Phone Information" sub–item, and in it - "Battery". Next, the user will see a list and the amount of energy consumed as a percentage. Now it will be possible to make adjustments to this list.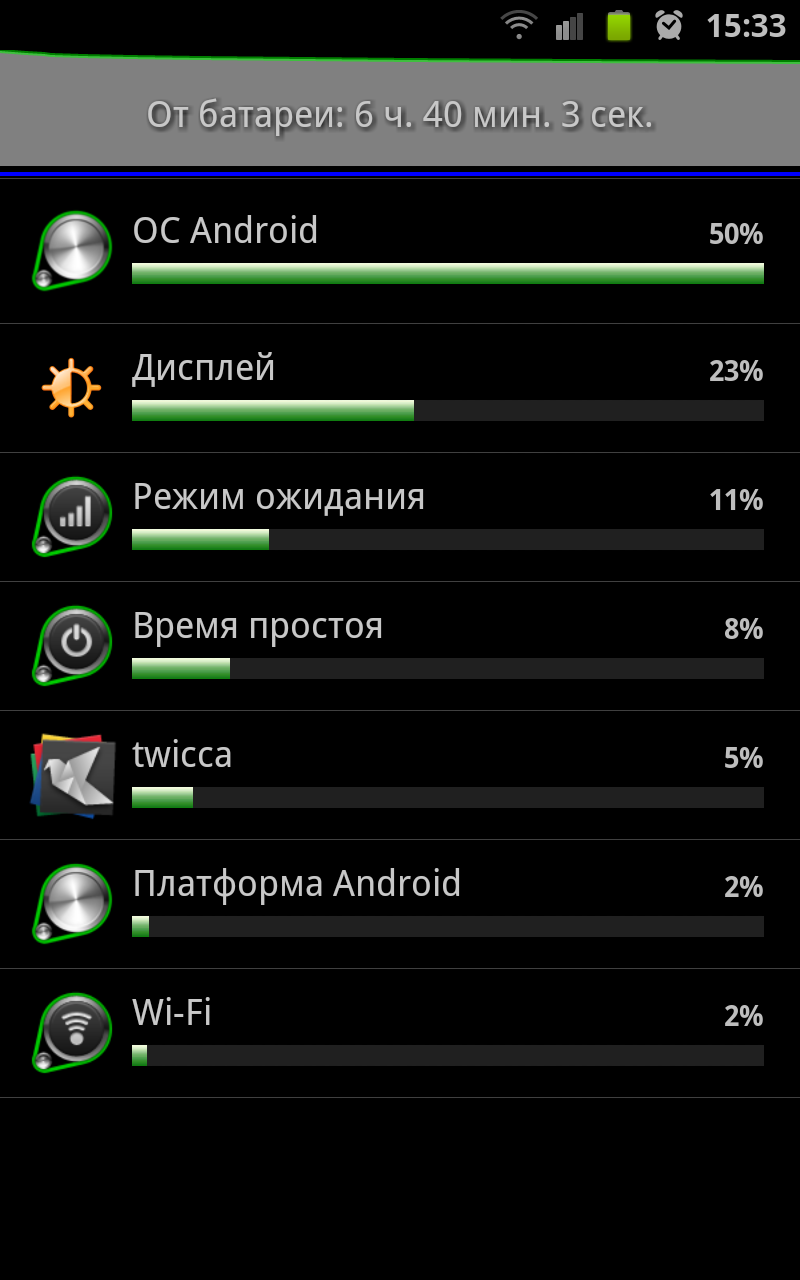 The display consumes about 25% of energy, so you can reduce its brightness according to the following step-by-step scheme: "Settings" – "Display" – "Brightness". However, it should be remembered that you should not strain your eyes because the screen is too dim. Alternatively, it is possible to turn off the light sensor.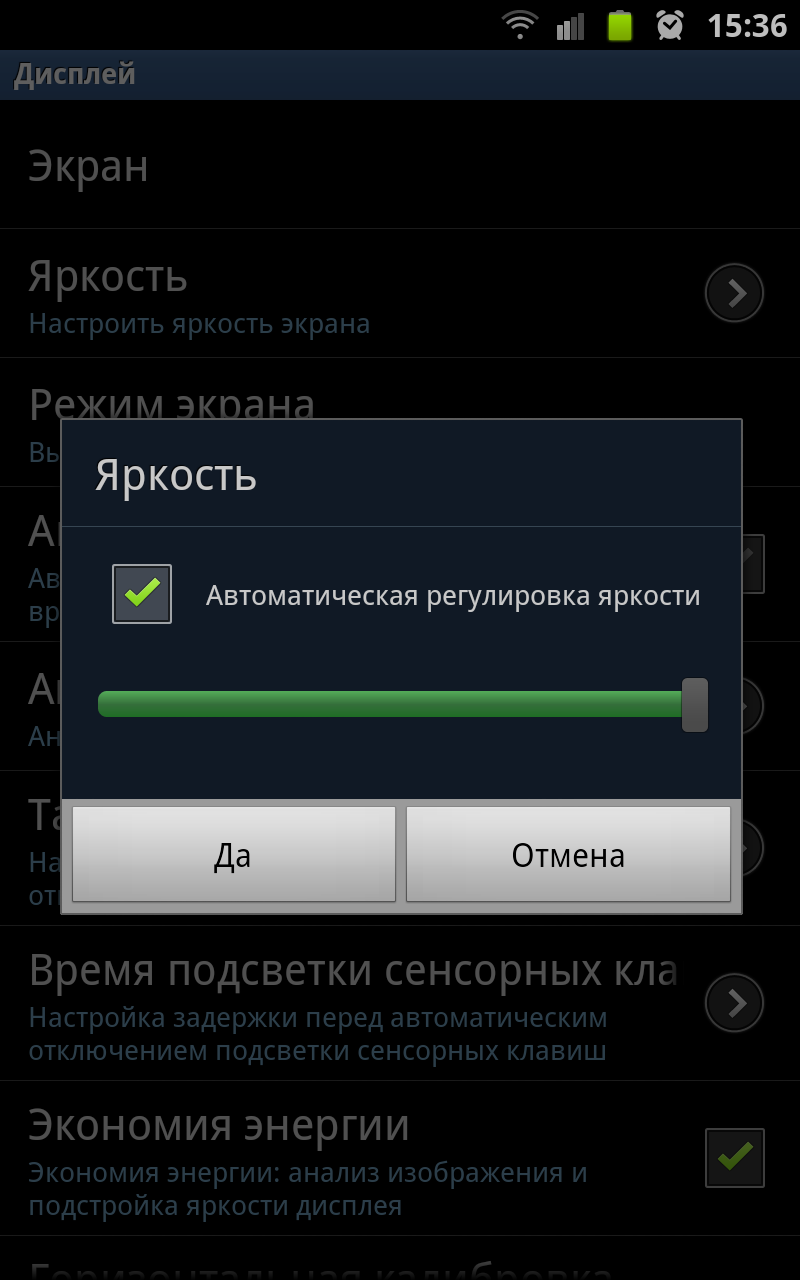 Android system applications after activating the "Home" button do not turn off, but collapse, run in the background and waste energy. To turn them off, you can use the program. For example, "Easy Task Killer Advanced", which is available on the Internet. After it is installed and started, a list of processes already running will appear on the screen. To complete them, just click on the "Kill Selected Apps" button. Next to the list of applications, information about the amount of memory they consume will be given, and the screen will contain the necessary information. So, the user learns about how much time his device can spend on playing video, audio, surfing the web and ordinary conversations.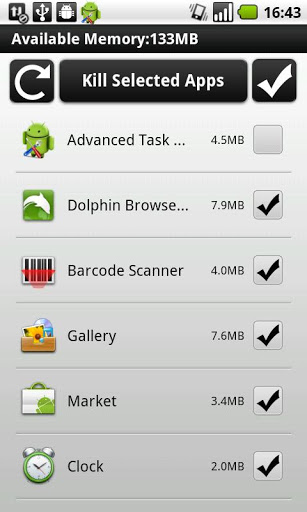 "Killing" unnecessary processes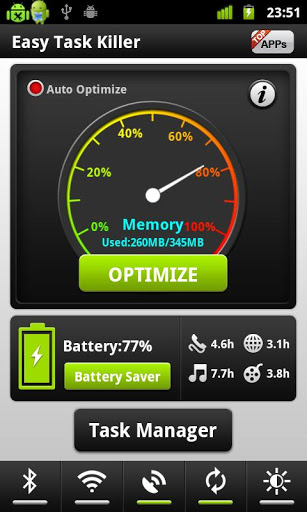 There is also a mini-utility "Battery Saver", which allows you to select the energy saving mode. For example, when traveling, the "Super Power Saving Mode" mode is recommended, when only SMS and conversations become important. But the recommended mode is "Advanced", which allows you to adjust the settings.
Various modes of saving charging
Background data transmission also consumes a large amount of energy. You can turn it off using the following scheme: "Settings" – "Wireless networks" – "Mobile network" – "Data transmission".

Such widgets will allow you to disable unnecessary functions with one click
Wireless communication: Bluetooth, GPS and Wi-Fi is also a very energy-intensive process, so in order to save energy, you need to turn off these processes when they are not needed.
So, reducing the power consumption of mobile devices on the Android platform is really possible with the help of these manipulations, which are available to any novice user.