Similar questions
What is an accelerometer?
What is g-sensor?
What are they for?
---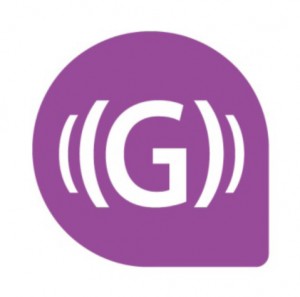 An accelerometer is a device that measures the acceleration of an object during any movement. The accelerometer is a necessary component of a mobile device running on the Android operating system.
It is this device built into a smartphone or tablet that is responsible for the following functions:
1. Presence of a pedometer in the device;
2. The response of a mobile device to a change in its position in space (screen rotation, shaking, falling). All this will help the user to position the screen with maximum convenience for himself.
3. Recreating the currently defined position of the mobile phone in space.
Therefore, a properly configured accelerometer is the key to reliable operation of both applications and the smartphone or tablet itself. For accurate calibration of the accelerometer, a specialized program "GPS Status & Toolbox" is required.
The instructions for calibrating the accelerometer include the following steps:
1) You need to download the program "GPS Status & Toolbox", install it on your device.
2) Open the installed application and put the device on a flat surface, which is necessary for correct calibration.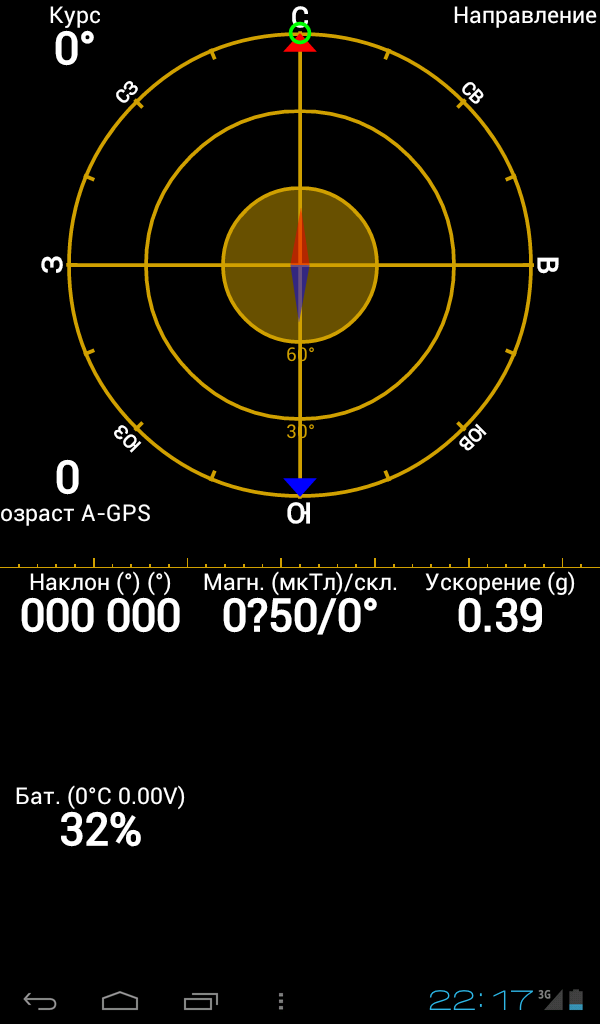 3) The device lies on a flat surface, at this time all manipulations with the program are performed. It is necessary to select the "Tools" item in the "GPS Status & Toolbox" application and enter it.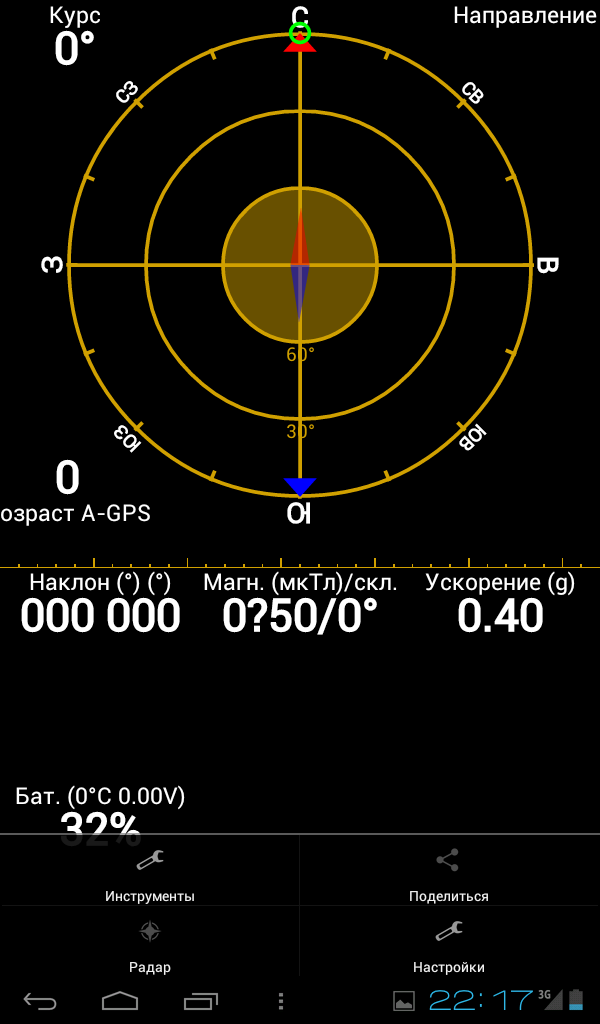 4) From the three suggested names, select "Accelerometer calibration".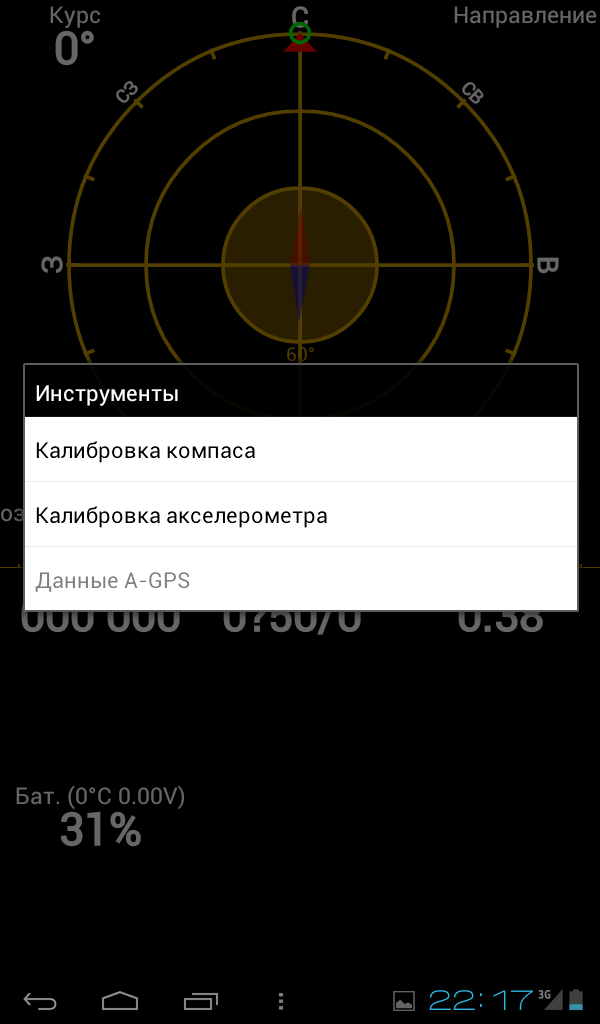 5) After clicking on this item, the system suggests placing the device on a smooth, flat surface and confirming it with "OK".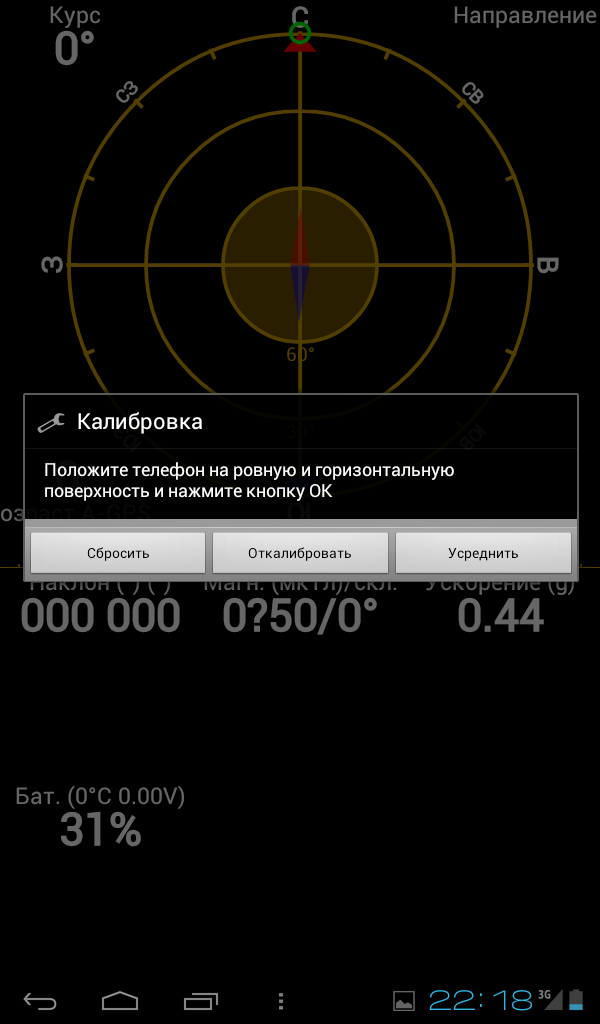 6) Now the system offers to choose one of three actions: "Reset", "Calibrate" or "Average". Logically, you need to select "Calibrate". The accelerometer is now fully configured.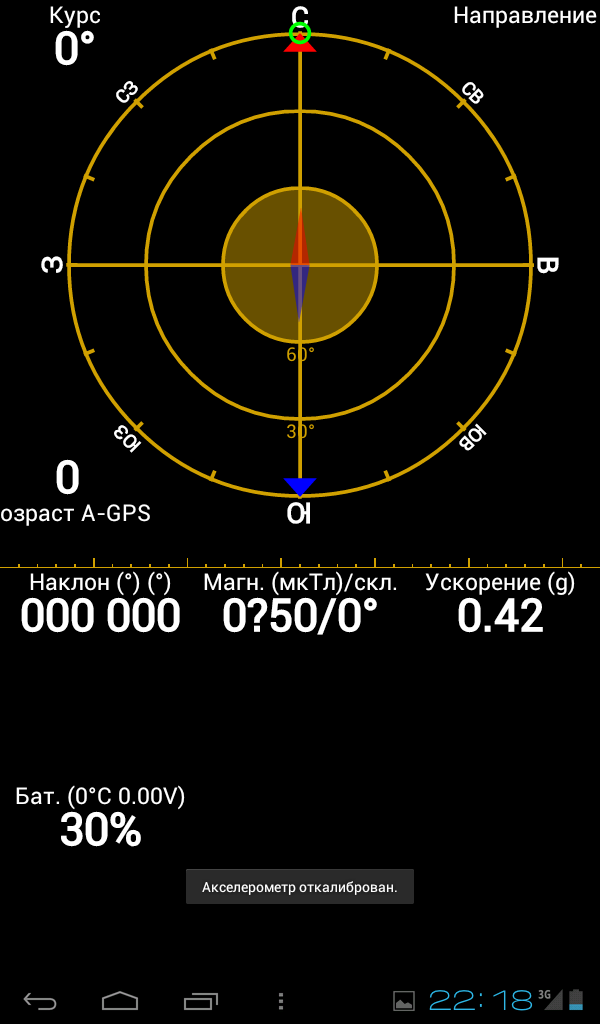 So, the instruction for calibrating the accelerometer presents several simple step-by-step operations so that the owner of an Android mobile device can use its capabilities for their own purposes.