Similar questions
What is WhatsApp Messenger
How to install Whatsapp Messenger
Features and settings of the application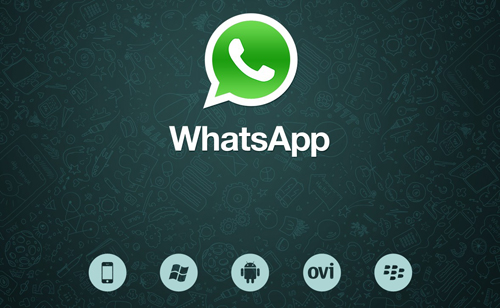 ---
WhatsApp Messenger is a special program for phones with the Android operating system. It allows you to exchange SMS for free between users from the phone book who have such a program. To do this, you need to access the Internet from your phone, enter your number into the WhatsApp Messenger program and register your profile.
Rules for installing WhatsApp Messenger on Android
---
1) You need to download this program from our website and start the installation. How to install it is written in detail here and here
2) When the program is installed, you will need to open it, enter your phone number along with the country code, then double-click "OK" to confirm the data. A verification SMS will be sent to the phone. We assure you, it is absolutely free and reliable.
3) When the program verifies the validity of the entered number, you will need to name your profile, add a photo and click on the "Next" tab.
4) After the message about the terms of use (the first year is free, in the future the cost will be 33 rubles / year) WhatsApp Messenger will invite the owner of the phone to start communicating. To do this, click on the icon in the upper right corner, select the desired one from the contact list and start free SMS exchange with those users from their contacts who already have such a program and who are currently online.
Rules for using the WhatsApp Messenger program
---
1. When the interlocutor for this program is defined, you need to select it, type the text of the message and click "send".
2. You can set your status, which will inform other users about what the owner of the phone is doing at this stage: "free", "busy", "in a meeting", "working", etc. Here you can chat in a group.
3. Using WhatsApp Messenger, you can not only communicate by correspondence, but also exchange audio and video files, specify your location, call another phone, find a conversation partner by correspondence, block unwanted communication. For convenience, the program shortcut is installed on the desktop.
So, the advantages of WhatsApp Messenger over ordinary SMS are undeniable. The user pays only for the Internet at his own rate, and gets a lot of opportunities to communicate with his friends for free as much as he wants, providing communication with pictures, photos and videos. 
Download

WhatsApp

for android