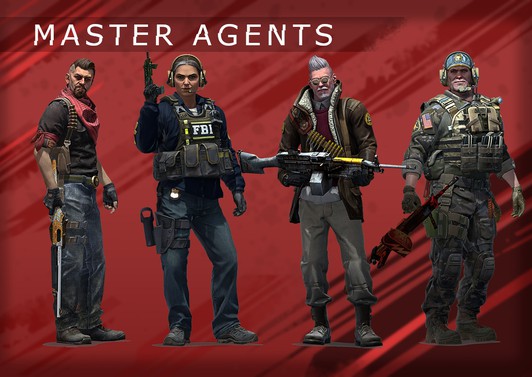 Skins are an integral part of Counter-Strike: Global Offensive
Millions of users around the world are willing to spend real money to purchase a beautiful in-game item. To date, a huge number of them have been created. The price can vary significantly - from a few cents to tens of thousands of dollars. Many users today have made a real business of selling CSGO skins for money. Some gamers do this on Steam, others prefer to sell items on third-party sites that specialize in similar functionality.
Naturally, if a player wants to achieve real success in trading skins, he must understand which models of weapons are now most popular among the target audience. Speaking of the most popular skins, it is worth noting the following:
M4A4 | Desolate Space. For a long time he has been the most popular among CS:GO players. It's quite simple to explain this, because for a long time the M4A4 was the most popular weapon for the defense side. The players were also attracted by the nice skin design and the low cost, which never exceeded $ 15. Interestingly, some gamers have not given up using this skin even after improving M4A1-S. Perhaps this is the option that will be relevant for any direction in the most iconic game of the 21st century.
AWP | Atheris. Naturally, almost every player has tried himself as a sniper at least once in his life. And what is important for a sniper to have in Counter-Strike? Naturally, an attractive skin that can attract the attention of both partners and opponents. The presented option is optimal for solving this issue by the player. It has been actively used for four years by both professional players and those users who just want to have fun.
Glock-18 | Synth Leaf. This skin was added in 2019. It became one of the new types of weapons included in the St. Marc collection. It looks confident and promising thanks to its modest and refined design. This is an ideal option for those players who do not have a large budget to buy skins, but at the same time want to have a popular in-game item in their inventory.
USP-S Neo-Noir. The presented skin will definitely appeal to those users who are fond of watching films shot in the art-house genre. An interesting color palette, as well as images on weapons, attract the attention of even those players who buy a conditional Desert Eagle in the first round. It makes no sense to give up such weapons.
Desert Eagle | Printstream. This is a weapon that can change the course of the game if the gamer knows how to handle it. As statistics show, Desert Eagle is the most popular weapon in eco-rounds. In turn, the Printstream skin has long been very popular among the target audience. Among the obvious advantages are a concise but majestic design, as well as a relatively low cost.
Of course, each skin can both please the user and scare him away. This is influenced by many factors. Before buying a new in-game item, the user must make sure that it will be relevant in a few years. After all, if the demand for it among the players decreases, then it will be extremely difficult to sell it. Do not forget that the skins themselves do not affect the gameplay, so it is important to pay attention to the visual quality of a particular item.