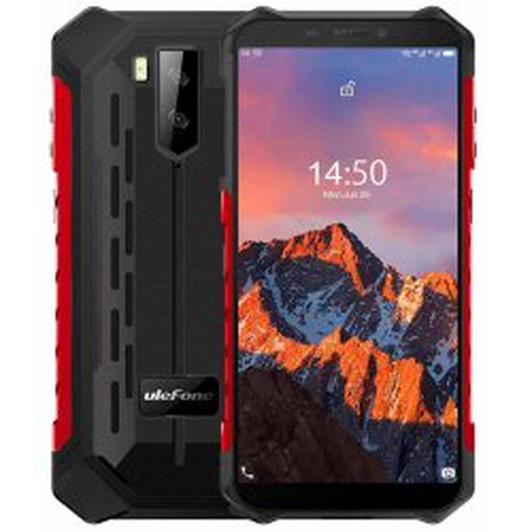 A brand new smartphone flew out of your hands and shattered? Is all the data hopelessly lost? Don't know how to continue working now? If you have ever been in a similar situation, we advise you to pay attention to protected mobile phones.
These are smartphones that have a shockproof design and reliable protection. You can lead an active lifestyle and at the same time not worry about the safety of your phone. Even if it slips out of your hands or falls out of your pocket, almost 100% nothing will happen to it. Reliability, durability and long service life are the distinctive features of protected smartphones.
And at the same time, their price is quite affordable, and the list of advantages includes not only strength, but also a number of functions and features that are inherent in more expensive models.
What parameters do you need to focus on when choosing a smartphone?
The most important indicator is the battery life and its capacity. It would be nice if the phone comes with fast wireless charging.
Camera. Check the availability of opportunities for high-quality photos and videos. A plus will be an LED flash and a good front-facing camera with autofocus.
Memory. It is very important that the smartphone has an extensive built-in memory and, in addition, also supports microSD. These parameters will give you the opportunity to use applications with any data transfer intensity.
Safety. Check how the brand cares about protecting its user's data, whether authentication is built into the smartphone.
And, of course, indestructibility. A strong smartphone must have a dual screen, polycarbonate exterior coating and shockproof bumper.
In the Bemobi online store (Ukraine) you will be able to find phones that have high rates for each of the above parameters. The catalog on the website presents protected smartphones from major brands: Jeep, CAT, Land Rover, VKworld, JESY, Doogee.
Perhaps the most popular among them at the moment is: Doogee S98 Pro. This smartphone combines high-quality functionality and a pleasant price.
Its appearance is quite unusual and memorable. Successful colors, rubberized elements, a fingerprint scanner on the side metal face and three photo modules.
The screen has a size of 6.3 inches. The display is made very well, it is convenient to work with it even under the bright sun. The image is quite clear and high-quality due to the resolution of 2340 by 1080 pixels.
The smartphone is powered by a Mediatek Helio G96 processor and has 8 gigabytes of RAM. The phone is also equipped with a Mali G57MC2 graphics accelerator. This is enough for any game.
The battery has a capacity of 6000mA, which is enough for about 10 hours of operation. The smartphone has wireless charging included.
The device's memory is 256 gigabytes, there are also microSD slots.
Photo opportunities will also please the user. Two 48 and 20 megapixel cameras with a thermal imager and a Sony IMX582 sensor, which allows you to take high-quality photos in any light. The front camera is also good – 16 megapixels.
The phone supports contactless payments and runs on the Android12 operating system.
Doogee S98 Pro and other similar smartphones are presented in the Bemobi store at the best prices. And if you are a fan of tradition, then the catalog also includes button protected models. By the way, all phones have standard protection – IP68.
The company's mission is to sell high–quality goods. Bemobi is convinced that it is the future of protected smartphones. The company has been on the market for 10 years, and during this time it has acquired a number of reliable suppliers. Smartphones are assembled in Taiwan, these are original models directly from manufacturers. The store's assortment is constantly being updated.
Before buying, you will be able to hold the product in your hands and personally verify its quality and durability. And only then make a payment by card or cash. The company cooperates with the best transport companies, so you will receive your order in the shortest possible time – in 1-2 days.
More than a thousand users have already appreciated the quality of Bemobi phones, try it out! Buy right now, and you will never have to worry about the safety of your smartphone and the data on it again.