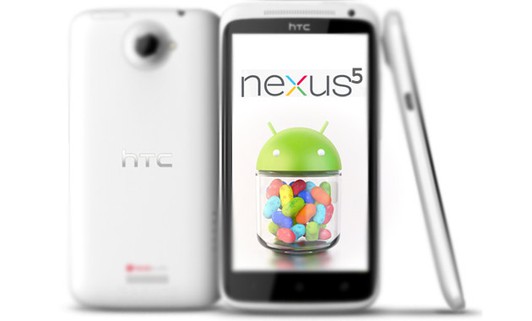 The new Google phone Nexus 5 has already been demonstrated to consumers in a video much earlier than its official presentation. This indicates that there was a loss of information control at Google, and the review of the new product became publicly available before its official announcement. After reviewing the Nexus 5, the Android 4.4 KitKat interface was shown.
A comprehensive review of the Google phone made it possible to examine the device in detail: a display with a narrow frame, a refined case with rounded corners, stereo speakers and a camera under a large glass.
The smartphone interface has changed: a white font color has appeared on the translucent information panel. Dialing has been implemented in a new way, applications are designed differently without tabs and widgets, search icons have also been updated. The previous Google+ Photos app has been replaced with Google Photos. As a result, the updated Google phone Nexus 5 was named KitKat. It is likely that this name is still working, but the real novelty will be called completely differently.
The announcement of the Google phone Nexus 5 and Android 4.4 KitKat is scheduled for October 15, 2013. The previous version with built-in 16 GB memory and a 2300 mAh battery cost only $ 299 in the US, excluding the purchase of a SIM card. In the next model, the memory is increased by 2 times – 32 mAh, the battery is also more capacious – 3000 mAh. The cost will also increase in proportion to the updates – $ 399. The Google Nexus 5 display is 4.95 inches in size with a resolution of 1920 x 1080 pixels, the Qualcomm Snapdragon 800 processor (four cores) will be equipped with a clock speed of 2.3 GHz, RAM will be 2 GB. The smartphone's 8-pixel camera will be equipped with an optical stabilization system and a 1.3-megapixel front-facing photo module. Naturally, the model will have a slot for a microSIM card, NFC modules, Bluetooth 4.0. In addition to wireless charging with the Qi standard, wireless sensors are observed in the model, including a pressure sensor and an LED indicator. Work in networks with UMTS/GSM/CDMA/LTE band is adapted for Russia as well.