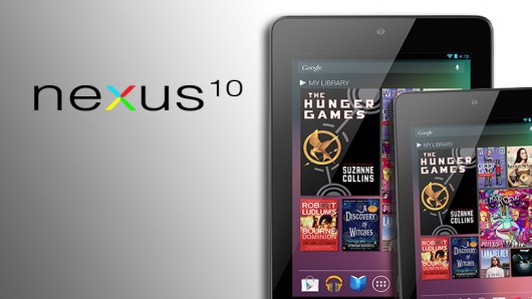 Google, together with its trusted partner Samsung, is going to make a mini-revolution in the tablet market by releasing its own device - the Nexus 10. Although the official presentation of this gadget was canceled, there is quite accurate information about what the new tablet will be like.

Its most important feature is an incredibly large screen. The supported resolution is 800x1600 pixels, which is more than the new iPad 3 from Apple. For comparison, the Apple device has 266 ppi, and the new Google device has 299 ppi. In inches, this parameter is 10.1, which is the same as most netbooks.

The tablet will be able to support the new Android 4.2 under the name Jelly Bean, which is not surprising. In addition to the impressive screen, the device will be equipped with a 9000 mAh battery, which equates to nine hours of video viewing or 500 hours in standby mode. Sufficient attention was paid to the insides of the tablet - a powerful processor with a frequency of 1.7 GHz, a fast graphics accelerator, as well as 2 GB of RAM.

As for the case material, the choice fell on high-quality plastic. The back panel can be replaced with a built-in cover for the monitor, with a reaction to wake up from sleep mode.

In general, this device has everything not only to catch up with "Apple iPads", but also to beat them. There is nothing impossible for this tablet - you can watch Full HD quality videos with peace of mind, listen to music of various formats, play the coolest toys, surf the web (on such a monitor!) and shoot high-quality video (5 MP camera on the back and 1.9 MP front).

Naturally, the cost of such a device should be appropriate. The exact figures are still unknown, but they will clearly exceed the $200 mark. Several versions of devices will be offered - with built-in memory of 32GB and 64 GB.