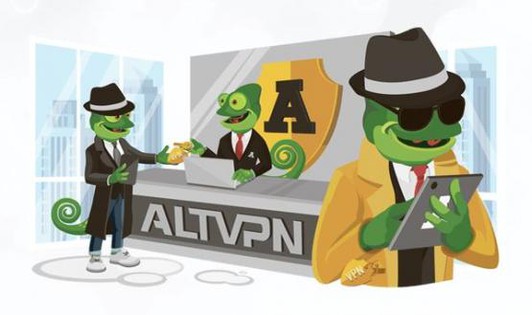 How to bypass the blocking of popular resources?
Are you afraid for the security of your data? Are you upset that you will no longer be able to share the warm moments of your life due to limited access to popular social networks? Don't know how to properly automate your work and at the same time avoid blocking? There is a solution! ALT VPN company offers reliable mobile proxies and VPNs with unlimited traffic, for any of your goals and objectives.
Our servers are suitable for both personal and work purposes. You can easily engage in SEO optimization, collect data, content, results, automate work with websites and manage them on any trading platforms in the world. Mobile proxies are also functional in social networks. They simplify the mass viewing of profiles, subscriptions, likes. They make it possible to launch a large number of advertising campaigns at the same time, including contextual ones.
No more locks and restrictions! Facebook Instagram, Twitter and Facebook Use the Internet in most countries of the world and cities of Russia, visit any sites, including VKontakte, Odnoklassniki, Instagram, Twitter and Facebook, and download previously unavailable files. And all this at high speed. All our servers have a bandwidth from 5 to 15 megabits per second. And for the duration of the services, you will be the sole owner of the proxy. No one else will use it except you.
We ensure complete confidentiality and security of your data. Using our servers, you will no longer be afraid to forward an important file or financial data to someone, even if the connection takes place over a public Wi-Fi point. All personal information, including usernames and passwords, will be hidden. We guarantee the impossibility of access to them by unauthorized persons and protection from hacker attacks. No one will know what you are doing online, including your mobile operator. You are completely anonymous.
By purchasing a proxy, you will also receive our round-the-clock support. At any time when you have any questions or problems with the server, you can contact the support service or the operator in an online chat. We guarantee a quick solution to your question.
In addition, you do not need to worry about the duration of the server. After all, our proxies are the property of our service, which means they will work as long as our cooperation lasts. The uptime of our servers is more than 90 percent.
Which server should I choose? We sell two main types: private and general. But we recommend that you stop at the first one.
Private or dynamic mobile proxies cannot be blocked and are extremely difficult to track. They are convenient, affordable, and have a high data transfer rate. And importantly, such proxies are absolutely legal. They also have the function of changing IP addresses and restarting the modem.
Shared or server proxies are cheaper, but less secure. Using them, it is easy to get banned. And it is also impossible to change the IP address or restart the modem here.
Are you afraid that you will forget the access code and will not be able to log in to the server? This is not a problem, you can always write to us via the feedback form on the website, and we will help you with recovery. You also have the function of restoring access to the server within 7 days, if you suddenly forgot to renew your subscription.
Are you afraid that our server will not suit you? You can use it absolutely for free during the first 24 hours. And even if you have already bought a proxy, then you have 7 days to finally make sure of its advantages, or we will refund your money.
Still worried about your safety? Our company has been operating for 7 years. During this time, we have acquired more than a thousand regular customers, whose safety is in the first place for us. And to prove this, you will not find a registration form on our website, we do not need your personal data.
Do you think that such reliable and high-quality proxies are probably expensive? And here it is not! Our prices are very affordable, and you can save a lot by buying a longer subscription period. In addition, you will not need to buy a proxy for each of your devices, you can subscribe to everything at once.
And we also offer regular promotions and promo codes for both new and regular customers.
To purchase a mobile proxy or VPN, you need to go to our website, select the country, the number of required IP addresses and a convenient payment method.
When the payment is completed, we will send an access code to your email with available instructions on how to activate it. Installing and using the server is very simple, you will easily understand.
Right now we have a promotion: every thousandth customer receives a 50% discount on the purchase of mobile proxies or subscription renewal. So come in, try your luck and securely protect your data with ALT VPN.