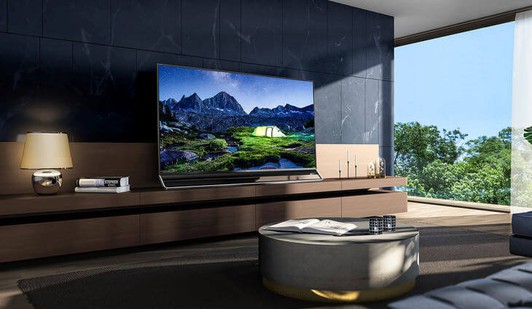 In the modern world, it is unlikely that you will find a person who would not have a TV. We watch the news on it, listen to concerts, spend evenings watching TV shows and movies. In order for your eyes not to get tired, the picture was clear, it is important to choose it correctly. Let's tell you what you need to consider when choosing a TV in the store.
DiagonalThe first thing you need to decide is the diagonal, it determines the size of the screen, and, therefore, the quality and parameters of the image.
First you need to measure the distance from the place where you hang it:a bed, a sofa, an armchair, a dining set, up to the wall where the TV will hang. Divide the result by 7.5 to calculate the diagonal in inches.
So, if in the kitchen you have a length from point to point of 1.5 meters, then the best diagonal is: 150/7.5 = 20 inches, and in the living room you need to hang the plasma at a distance of 4 meters, then we calculate 400 by 7.5 and get 53.3 inches. So, you choose the option with a diagonal from 60 to 65 inches. In country houses, the distance is much greater, and if you have a distance of 5.5 meters from the resting place to the wall, then it is worth buying a 75-inch TVScreen resolution
The second important parameter.
The higher the resolution, the better, more realistic and clearer the broadcast. The more pixels are displayed in one area, the better.
There are several of the most popular options:
HD Ready. It is most often used in inexpensive models with a diameter of up to 32 inches. It will be great to watch regular TV, movies and TV series of the early release year.
Full HD. On plasmas with a large screen, every pixel is visible, so this resolution should be taken for models with a diameter of up to 42 inches. You will be able to enjoy your favorite TV series in multimedia quality
4K. Has excellent detail of the picture, is the optimal solution for models with a diagonal of 40-65 inches. It will significantly improve the contrast of the video.
8K. The most modern resolution standard, great for large diagonals from 75 inches. The TV will automatically tighten the quality, perfect for plasma panels with 3D effect and high image quality.
Considering these two main parameters, you will be able to pick up a TV at home, at which you will be comfortable spending time.