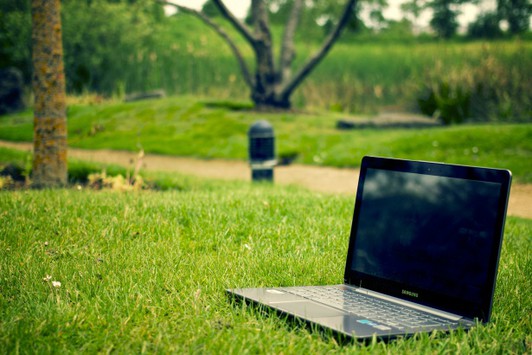 The best laptops at a good price
If you need an electronic assistant for work, study, socializing with friends or relaxing, then visit the website of the TECHNODOM store. Here you can find a laptop for any of your requirements: from lightweight portable models to powerful gaming devices with high performance. The company's catalog presents a huge selection of products from the world's best manufacturers: Lenovo, HUAWEI, Asus, Neo, Apple at an attractive cost.
Laptop Selection criteria
It all depends on the purpose for which you plan to buy a computer. Four popular categories of devices are presented on the website of the TECHNODOM store.
Laptops of the standard case type
These are universal devices with fairly good performance, with a screen diagonal from 13 to 17.3 inches. They have a standard set of functions and are ideal for those users who need a laptop only for work or study.
Chromebooks
Chromebooks are devices running on the Chrome operating system. They practically do not have their own memory and work with the help of cloud services. Their main advantages are compactness and the ability to work offline for a long time. Such laptops are ideal for those who need a computer mainly to access the Internet.
Ultrabooks
New generation devices, stylish, light, thin and extremely compact. They are very convenient to carry. The maximum thickness of such laptops is 20 mm, and the weight is slightly more than a kilogram. They have an SSD drive and have thin frames on the display.
Gaming laptops
They are characterized by high performance, improved display, good acoustics and a high-quality cooling system. At the same time, if earlier gaming laptops were very bulky, now even models with the highest technical characteristics are very compact.
When choosing a gaming laptop, it is important to pay special attention to the cooling system, the presence of ports on the back side, as well as the display frequency (its highest value is 240 Hz).
What technical properties should I pay attention to when buying
Processor. This is the part of the laptop that is responsible for its performance. Special attention should be paid to the processor series. For example, if there is a letter "U" at the end of the model name, then this is a very energy-efficient device that can also work for a long time without recharging. And if the letter "H" is at the end of the name, then you have a laptop with high performance.
RAM. An important parameter that is responsible for the speed of simultaneous work with a large number of files, as well as for performance during video editing or games.
Internal memory. It depends on how much data you can store on your computer, as well as how fast the device will read and process this data.
Video card. The performance of games and the speed of multimedia playback depends on it.
It is worth noting that all laptops can be improved, for example, by installing a larger amount of RAM or SSD drive.
The specialists of the TECHNODOM store are always happy to help you choose the laptop that best suits your requirements and answer all your questions. Delivery is carried out throughout Kazakhstan.