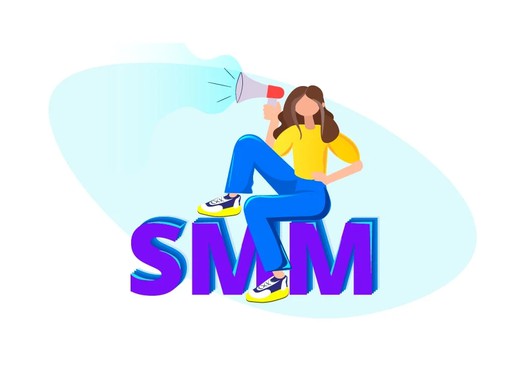 Go out on huskies. Find out the best way to promote your business.
Many people think that social media promotion is difficult. Targeted advertising, content strategies, account management – all this sounds very difficult and incomprehensible, and it seems that it will take a lot of time to figure everything out. In fact, you can learn this in just 2.5 months on the SMM course at the LEMON.SCHOOL IT school.
Profession of an SMM specialist.
SMM (social media marketing) is social media marketing, whose task is to attract and retain customers, increase sales.
What does an SMM specialist do?
Now, for successful promotion in the market, any brand needs to have an account in social networks. After all, potential customers spend a good half of their free time there. Therefore, well–trained SMM specialists are in great demand, because their main task is to maintain social networks: promoting brand values, engaging the audience and increasing its loyalty. Other functions follow from this:
market and competitor analysis;
development of a content plan;
writing creative texts;
creating a visual;
publishing content;
communication with subscribers.
Pros and cons of working as an SMM specialist
The main positive aspects of this profession are: the possibility of remote work from anywhere in the world and a flexible working schedule. The ideal solution for those who love traveling and can't sit in one place for a long time. In addition, it is a sought-after, promising and well-paid job.
The disadvantages of the profession are quite relative, for someone they will not seem to be something negative at all. First of all, an SMM specialist will have to communicate quite a lot with people. And the second point follows from this, stress resistance is necessary for such work.
Course program
The course is taught by a talented teacher, Kirill Bernadsky. He has been working in the field of SMM for more than 5 years, and knows a lot of useful programs and chips in targeting. He has 14 SMM specialist training streams on his account. At his lectures you:
get to know the profession;
learn about the basic principles of Internet marketing;
you will understand what an SMM strategy is and why it is needed;
Instagram Facebook and Instagram page creation and targeted advertising. Learn how to create a page on Facebook and Instagram.;
learn how to analyze the target audience and competitors;
get to know copywriting;
figure out how to make a visual;
learn how to create content plans;
Who will the course suit
The course will definitely be useful for you if you:
do you want to start your own business;
already own or manage a business;
do you work in the field of Internet marketing, as a copywriter or content manager;
do you want to learn a new profession or find a freelance job.
No special knowledge is needed to get the profession of SMM specialist training can be started from scratch.
What you need to successfully master the course
Motivation, desire and two hours of free time twice a week for 2.5 months. It is also necessary to have a smartphone with iOS or Android to install useful applications, the ability to think strategically and creatively, use the Internet and social networks. And you will learn the rest with us. If there are difficulties, you can always ask a question to a teacher or classmates in a special chat. Absolutely anyone can master the profession.
Are you worried that you won't be able to attend any lectures? Absolutely all webinars will be recorded, and you can watch them in your personal account at any convenient time.
Do you doubt that you will be able to find a job after the course? We invite the best students to work in our IT studio, and also recommend them to our partners.
The cost of the course is 7100 UAH. It is not necessary to pay the entire amount at once, you can split it into 6 parts and pay it gradually.
Sign up right now, there are only 5 places left!