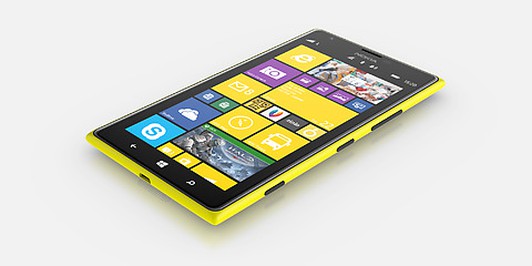 Rightware company conducted a series of synthetic tests to establish gaming productivity between Nokia Lumia 1520, Samsung GALAXY S5, Asus PadFone 2 Infinity A86, Sony Xperia Z Ultra C6802, Pantech Vega Secret Note IM A 890.As a result, Nokia Lumia 1520 came out on top. However, according to the results of the final results, this tablet phone took 5th place, losing to Apple's iPhone 5s.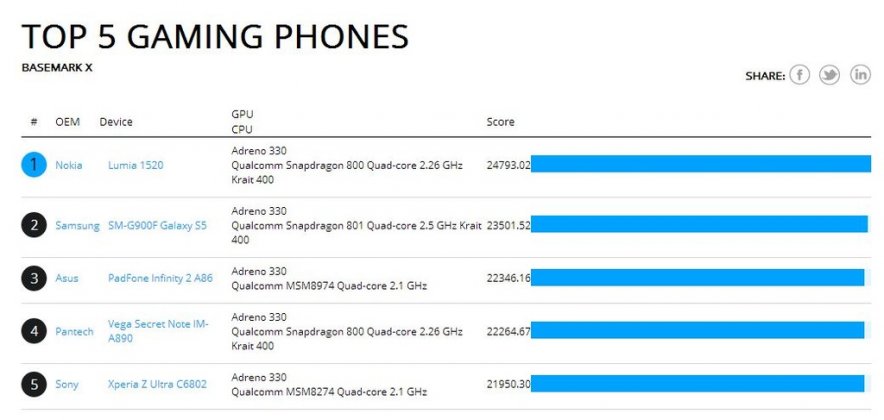 Despite the fact that the Nokia Lumia 1520 device did not enter the top three, it has many undeniable advantages: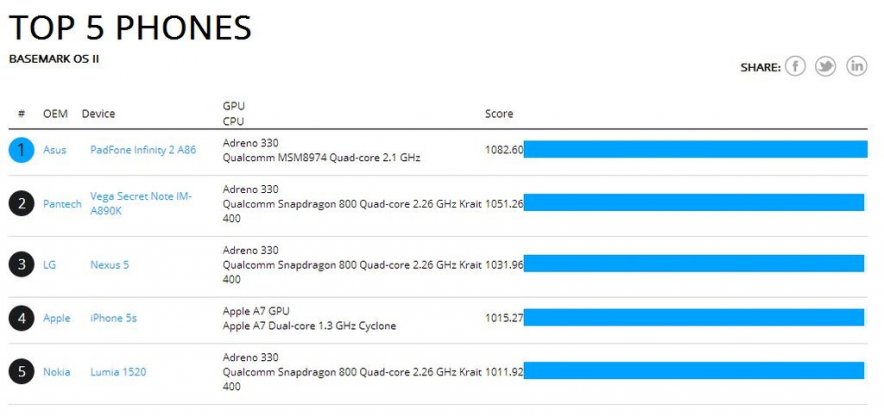 Smartphone cameras deserve separate comments. The BSI camera has a resolution of 20.7 MP and has the ZEISS f/2.4 optics, traditional for Nokia, in this case equipped with an optical stabilization system. This camera allows simultaneous shooting of photos with a resolution of 5 MP and 16 MP. Moreover, the highest resolution of the filmed material can reach 18 Mp (with a ratio of 4:3).
With the front camera, you can record video in 720p format. The device is able to take high-quality photos with a 2x zoom (like the 3x zoom in the Lumia 1020) and record video with a 4x zoom in 720p format.
Thus, many users are satisfied with the capabilities of their Nokia Lumia 1520 device, which has an official warranty from a branded manufacturer that has proven itself as producing some of the most reliable mobile devices.