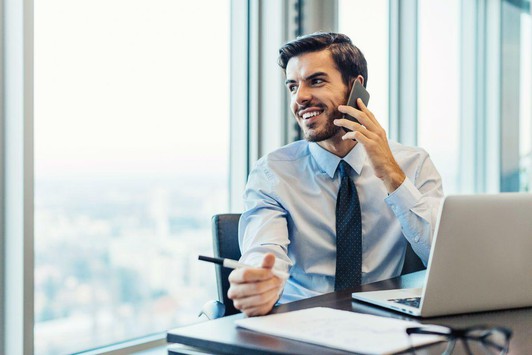 The Internet is the most popular way of communication. But for private users, the advantages of free communication via the network are available only through social networks, which often require a mobile phone number. Individually, this is convenient, but for business, such a connection becomes costly and complicated. To optimize telephony and efficient voice communication, a virtual number is used.
Voice communication via the Internet
An online number allows you to solve the problem of the cost of communication cardinally – the client pays only for a certain set of services and the Internet, regardless of the intensity of calls. The virtual number offered by operators for receiving calls can be of any format. The difference from classical communication is that when dialing such a number, the call goes to the virtual phone operator, who redirects it to the specified device. It can be a regular mobile phone, a computer or a laptop with installed software.
Internet telephony is sufficiently debugged and provides reliable communication over the established traffic. In the case of a business, this is the cheapest way to organize an initial call center anywhere. The client can be in another part of the world and manage the work of his employees, communicate with customers and forward calls. At the same time, you do not need to pay roaming or long-distance tariffs, because the work is carried out over the network. Only the traffic during the call is taken into account, which is maximally compressed without compromising the quality of communication.
Advantages of using a virtual number
Having discussed with the service provider the subscription fee and the list of related services, in order for the Internet number to work, you need to download the application to your phone, tablet, PC or have an analog telephone with an Internet connection. You can change and manage the service in your personal account on the provider's website. After completing all the steps, the owner of the virtual number receives:
high-quality communication anywhere;
the ability to expand or collapse supported numbers, simultaneous connections;
rapid deployment and configuration;
low cost;
no binding to the building/room;
possibility of integration into CRM, IP telephony, PBX system;
free call reception;
minimum rates for voice communication;
forwarding functions to phones and devices with installed software;
a wide range of additional control and collective communication capabilities.
A virtual number as a communication method for small businesses is the best solution. The initial number can be used for a long time, and when expanded, turn it into a multi-channel call center without losing the client network. This removes part of the cost of advertising a new number. In addition, a cheap virtual phone can grow into a full-fledged Internet telephony without allocating space for equipment and cable wiring costs. By connecting a virtual phone, the head of the enterprise lays a reliable foundation in the organization of communication between employees.