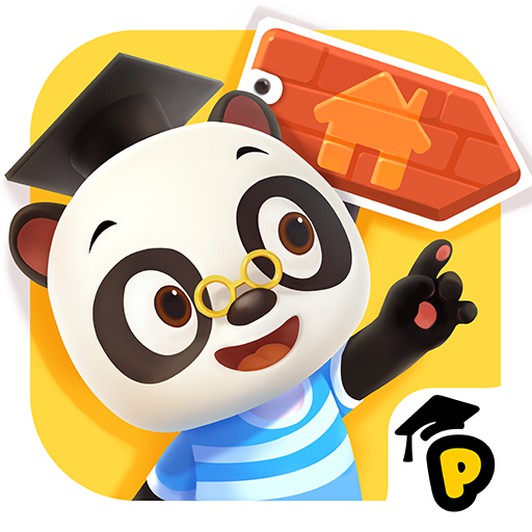 Dr. Panda City game
Dr. Panda City is a fun, educational and addictive puzzle game for Android. It will help you to get distracted, relax and unwind. And you will also get a lot of positive emotions.
The essence of the game is to get acquainted with various professions. Playing various mini-games, you will not only learn what this or that specialist does, but also learn the subtleties of his work.
An unusual plot
By launching the game, you will find yourself in a small town where many animals live along with people. At the beginning of the game, you will need to choose one of the thirty game characters. And then you can go with him to explore the city: go to different places, learn new things, try different professions. The player decides for himself what his character will do and writes his story.
You can become a policeman and fight crime, realize your dream of becoming a hairdresser, try yourself as a veterinarian or designer. And if your hero gets tired, pack a suitcase and go to the sea or spend an unforgettable day at an amusement park. Breed unicorns and dragons, explore underwater worlds and ancient ruins. Do whatever you want.
At all locations, you can interact and communicate with other residents: children, hippos, pandas, cats and many others. You can also interact with virtual objects, such as a chair, a laundry basket, a car, food, toys, household appliances.
The levels are mini-games. They explain the rules to you, and then set goals that need to be fulfilled. Opening each subsequent level, you get a hint that will come in handy in the future when you don't know where to move.
There are no time limits in the game, you can play whenever you want and as much as you want. It all depends on your desire and strength.
Many locations
Start by exploring your own home. And then go to school, supermarket, park, restaurant or the police. Or maybe you want to go shopping? At your service is a four-storey shopping center with locations of toy stores, clothing, a cinema, playgrounds and an arcade. Look at the fire-breathing dinosaur, try on superhero costumes, look for gifts hidden on the floors, play slot machines and hide-and-seek.
Have you decided to send the hero on vacation? You have the opportunity to take a cruise trip to the locations of seven exotic islands.
And you can also invite friends to the game and go to an amusement park dedicated to animals together. Ride a roller coaster, live with the animals in a large hotel, have breakfast in a magical cafe and visit the castle of magic.
Explore the sights, try your hand at cooking, solve mathematical and geometric puzzles. You have complete freedom of action.
Funny characters
The main advantage of the game is the wonderful graphics. It is made in a cartoon style. Everything around, including the characters themselves, is very colorful, bright and cute. And with the help of 3D models, you will be able to view the game in all its details: animation (for example, the movement of cars, the light of lanterns), map details and much more.
Convenient management
The game controls are quite simple. It depends on the task you are performing, but in general, all movements are performed with one finger. Therefore, you can play absolutely anywhere.
To activate interaction with a character or object, simply tap it with your finger. If you want to move something or give the character food, tap and swipe across the screen without taking your finger off.
Features of the game
· A large number of game characters.
· Beautiful graphics.
· Many possibilities.
· Free plot management.
· Updates every month.
· More than thirty locations.
· Surprises and secrets.
· Cognition.
· Safety for children.
How to install the game
1. Download the game file and cache from the website:The city of Dr.panda.
2. In the phone settings, select "allow installation from unknown sources".
3. Find the file in your phone using the file manager and install it.
4. If you need to update the original version of the game, then install the downloaded file without deleting the game. But you may not be able to update the mod. You will have to uninstall the old version and install the new one. The gameplay, unfortunately, may not be preserved.
5. If necessary, download the cache, unpack it using the file manager. The following path should be obtained: SD/Android/obb/cache folder/cache files.
6. Launch the application.
Have a good game!