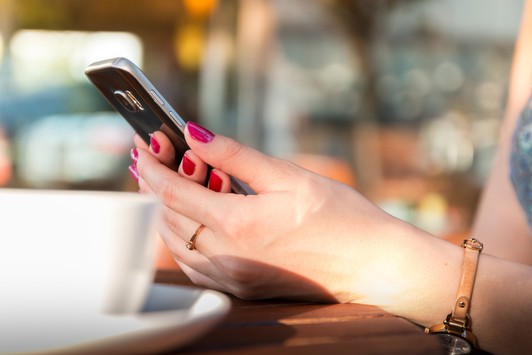 Overview of the company "Credit Asia"
The Credit Asia company was founded in 1999 in Tashkent. During this time, it has taken a stable place in the market. Credit Asia specializes in the retail sale of household appliances. Now is the time of great competition, and to occupy a stable position is a lot of work. Credit Asia copes with this perfectly for a number of reasons: 
1. A large selection of high-quality household appliances; 
2. Qualified service from competent sales consultants; 
3. Availability of household appliances, due to the availability of installments; 
4. Home delivery of equipment. 
You can make sure of a wide selection of household appliances and the availability of favorable conditions yourself on the website https://www.creditasia.uz /
Today it is difficult to imagine at least one day of life without a mobile phone. After all, everything is there: social networks, music, a photo and video camera, communication with friends and relatives, bank cards, the list can be continued indefinitely. 
The right choice of a high-quality smartphone depends on how pleasant it will be for you to use it, and how it will cope with the tasks. 
Technology does not stand still, every year household appliances are updated, including phones. New functions and features are emerging. Therefore, if you haven't changed your smartphone model for a long time, it's time to do it. 
By what criteria should I choose a smartphone? 
1. Operational system.
For several years now, two titans - iOS and Android - have been fighting for the title of the best operating system. There will be no end to this war, and it is not needed, because each of them has loyal users. You can choose the operating system you have used so far. It is better to buy as much as possible a new model, so as not to be disappointed.
2. Display.
Almost the standard today are models with an elongated frameless display and a diagonal of 6.2-6.7 inches. Top models, the price of which exceeds the threshold of one hundred thousand, are selected to seven inches. Diagonal less than six inches have the most budget models. As for resolutions, the ideal for an elongated model is Full HD with a + prefix. Smartphones with a flexible display have become a hit in recent years. Of course, such a toy is not cheap. 
3. Camera.
Over the past couple of years, the smartphone has become a standard for having several cameras - the main wide-angle, ultra-wide-angle and optical zoom cameras. As a rule, all these cameras work flawlessly only on expensive devices. As for more budget phones, only the main camera performs its function well. 
4. Battery.
As the size of the screen and the number of functions grows, the battery must match to work all day. The battery capacity for android should not be less than 4000 mAh. As for Apple, the Max models have the most advantageous battery. Probably, you have already noticed that some manufacturers have stopped putting a charger in the kit. Therefore, its presence in the box together with the smartphone is an indisputable plus when choosing. 
5. Processor and memory. 
The higher the frequency of processor cores, the faster the phone works. At Apple, all models sold on the official website guarantee high-quality performance. The latest models are the fastest. Choosing android, it is better to give preference to Qualcomm Snapdragon. Given the fact that today we have our whole life stored in the phone, it is unwise to buy a device with less than 64 GB of memory. The best option is a volume of 128 GB.
6. Wireless communications. 
4G support is now available even for budget models. But not all devices support 5G, but this does not play a big role, since there are no such cellular networks in Russia yet. You will be able to use 5G only abroad. The ideal Wi-Fi support is 5 GHz, and the Bluetooth version is 5.2. 
In order for the phone to be used instead of a bank card, an NFC module is required. More expensive devices are equipped with the eSIM function, which allows you to use the connection without the physical presence of a SIM card. 
Of course, the most important thing when choosing is to take into account for what purposes you need it, and calculate the budget accordingly. You can correspond in messengers even from the most inexpensive devices. But in order to take high-quality photos, play several games and not let the smartphone out of your hands around the clock, you will need a pushed model.
You can choose a smartphone on the website of the Credit Asia company.
Here you will find a mobile phone for every taste and wallet. The site has a convenient filter for finding the right model by budget, company or technical characteristics. For your convenience, the site is equipped with a chat with a manager for feedback. This gives you the opportunity to ask any question about the model you are interested in or ask for help with the choice.