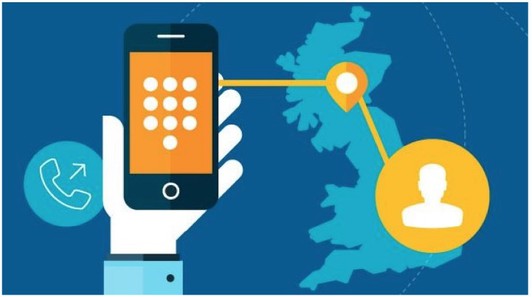 Do you like to travel and spend a huge amount of money on roaming? Do you want to enter the international market, but there is no opportunity to open a representative office in other countries? Do you get a lot of calls from potential customers a day and can't handle them?
Virtual Phone Numbers from Freeje
The solution to all your problems is virtual phone numbers from Freeje. You will be able to communicate via SMS, calls and fax with friends or partners from any region of Russia, as well as the USA, Spain, Poland, Israel, France, Great Britain and other countries. And also receive any number of calls simultaneously on a multi-channel line. And at the same time, you will not need to purchase expensive equipment. The control will be carried out using the application in your smartphone.
What opportunities do virtual phone numbers fromFreeje.
It is no secret that customers trust more those companies whose representative office is in their country of residence. With the help of virtual numbers and redirection, you can create a network of remote offices around the world, thereby entering the international market. You will receive the status of a subscriber of a local telecom operator and, calling you, customers will be sure that they are served by the local office of your company.
Also, a virtual phone number will give you many opportunities in the field of SMS messages. You will be able to register in any social networks and messengers without specifying your real phone number; receive messages in 20 countries without having a local SIM card; enable the automatic processing of incoming messages with their subsequent forwarding to corporate messengers, phone numbers, CRM or emails. A virtual number will give you the opportunity to conduct promotions, manage access to corporate accounts, as well as control the quality of customer service using SMS newsletters.
Another useful function that Freeje virtual numbers will give you is to receive a fax without having a fax machine. All documents sent to you will be sent to a virtual fax number and after decryption will be delivered to your email. The advantages of this are obvious: there are no paper costs, there is no binding to the location and the need to change the number when moving, notifying all partners and customers about it, and the messages are also protected from viruses and spyware.
In addition, with Freeje, you can increase the loyalty of your customers by connecting the "number 800" service. Thanks to it, your customers will be able to call you completely free of charge to consult on any problems that have arisen. By calling, they will get to a multi-channel line with an interactive menu, where they will either already receive a ready-made solution to their problem, or they will be able to communicate with a specialist. In your personal account, you can adjust the redirection and all the necessary settings for prompt and high-quality service. Connecting this service will reduce your expenses for incoming calls.
Advantages of using virtual phone numbers from the companyFreeje
Economy. No more roaming and long-term contracts with telephone companies. Make international calls at the price of regular phone calls.
Free calls within the network.
The ability to receive any number of calls at the same time, by connecting a multi-channel line.
No need to purchase a local SIM card on foreign business trips. By connecting a virtual number, you will immediately be able to call at the price of local telecom operators.
Quick access to foreign markets.
The ability to be in touch wherever you are and have constant access to important calls and messages.
High quality communication.
Safety. All your phone conversations will be protected from eavesdropping;
The virtual SIM card cannot be lost, which means that all your data will always be safe.
You will get all these advantages at an extremely low price. Monthly fee for using a virtual number according to the tariffFreeje Optimum is only $2. Payment can be made using Apple or Google Pay.
Freeje has been on the telecommunications technology market for 16 years. She is trusted by companies all over the world. Trust you too!