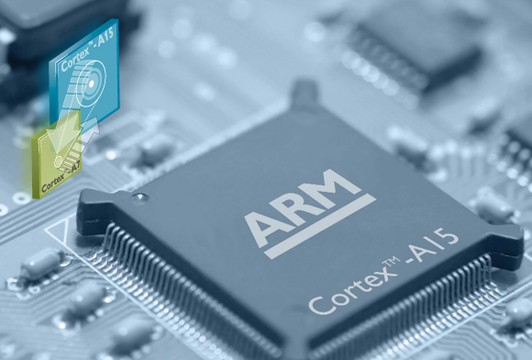 The Korean company in February will present a new 8-core chipset for mobile devices called Big.LITTLE, which is made under a 28-nanometer process.
It will consist of 2 quad-core ARM chips. The main chip will be the most powerful Cortex A15, with 1.8 GHZ on board. The task of this chip will be to perform resource-intensive processes, such as games, video playback or downloading information in LTE networks. The second quad-core Cortex A7 chip will have 1.2 GHZ on board. Its task will be to perform less complex processes, for example, synchronization, listening to music, etc.). The chipset will easily switch between Cortex A15 and Cortex A7, which will reduce energy consumption. In parallel, these chipsets will not be able to work. 
There are many rumors that we will be the first to see this chipset in the Samsung Galaxy S4, but most likely, these processors will be the first in tablets.