The fight between Samsung and Apple is getting tougher and tougher - both companies want to ban sales of almost all of each other's smartphones and tablets in the United States. First, Apple blacklisted almost all Korean products, and then Samsung added iPhone 5 to the list. Apple immediately responded with its request to ban Galaxy Note 10.1. On November 22, the Koreans took their next step....
Koreans have included in the list of devices violating its patents all the new products of Apple this fall - iPod touch, iPad mini and 9.7-inch iPads. There is information that the judge who is conducting this court case is likely to approve Samsung's request. If this happens and the Koreans prove that their patents have been violated, devices from this list will be banned for sale in the United States.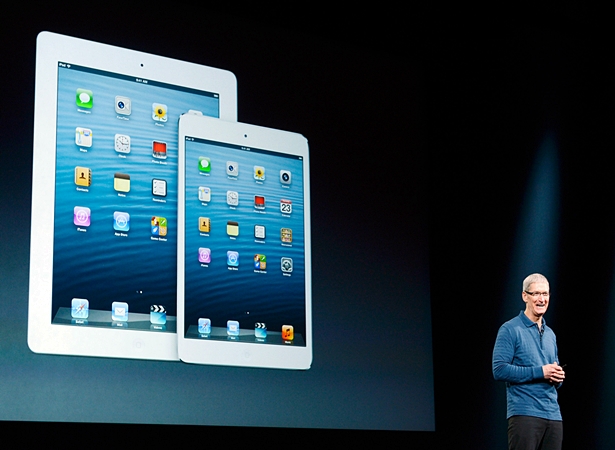 The iPad mini has a screen measuring 7.9 inches with a resolution of 1024 x 768. The dimensions of the tablet are 200 x 134.7 x 7.2 with a weight of 308 grams for the Wi-Fi model and 312 for the 3G / 4G model. The filling of the model: 32 nm A5 processor - such a processor was installed in the iPad 2. A 5-megapixel camera with a 5-element F/2.4 lens and the ability to record 1080p video and a front camera with 1.2 megapixels on board. 
The iPad of the latest, 4th generation, has on board a 32-nm dual-core A6X processor, which has twice as much power as the processor installed in the iPad 3, as well as a Lightning connector, a new LTE modem and dual-band Wi-Fi 802.11n (2.4GHz and 5 GHz). The screen size remained the same as that of the 3rd iPad - 9.7 inches. The resolution is 2048 x 1536 pixels.