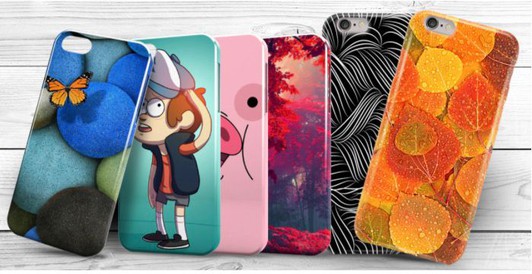 Protecting a smartphone from damage is the first thing a user thinks about when buying a gadget. The use of glass on the back panel made the mobile device doubly vulnerable, so it is important to choose the right bumper. This is much cheaper than repairing a smartphone in case of a fall. We suggest considering the varieties of covers in order to choose the best option.
What affects the price of the case
Companies produce protectors in different price segments. Pricing is influenced by logistics, production costs, packaging and packaging. In some cases, the number of units in the order affects. For example, phone cases wholesale are cheaper than retail. Let's note the main criteria on which the price depends:
Materials. The simpler the case material, the lower its price. Plastic bumpers do not stand out at a high cost, leather cases will be many times more expensive. Silicone and polyurethane options are in the middle range, these materials are more wear-resistant than plastic, but not as difficult to manufacture as leather.
Brand. Big-name companies with a large staff spend more money on advertising, promotion and development. These factors affect the cost of their products. Therefore, cases of well-known brands are more expensive than similar options from novice manufacturers.
Additional protection. To reduce the risk of damaging the smartphone, companies use plug plugs for connectors, reinforcement or rubberized linings. In some cases, Kevlar inserts or a complex weave fabric are used.
Sometimes companies produce a limited number of cases, which is why the cost of the accessory becomes higher than that of competitors. The sale price also increases, although the bumper does not stand out with special properties.
How to choose a phone case and not be disappointed
For full protection from damage, "armored" covers are needed. If there is enough protection from scratches, a thin pad will do. It will not affect the thickness of the smartphone and will take on a slight mechanical impact.
Consider tips on choosing a phone case:
quality of execution — there should be no burrs at the joints, defects and uneven painting;
matching connectors — USB input, speaker grille and other openings must match those on the smartphone;
tight fit — the device should not hang out in the bumper, on the contrary, the protector should securely fix the gadget.
A high-quality protector is needed to protect the device. Otherwise, the case will not perform the main function, and in some cases it will even aggravate the situation.